APAČ ČR, z.s.
Asociace prádelen a čistíren ČR, z.s.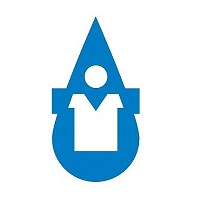 The Association of Laundry and Dry-Cleaning in the Czech Republic is a non-profit organization which was established in 1993 and is a direct successor of the former Federal Laundry and Dry-Cleaning Association of 1967. They have approximately 120 members, 90 of them run their own laundries and dry cleaners and the remaining 30 members are organisations that provide supportive services or deliver engineering or technological equipment.
The association represents the interests of its members in public, tries to create a positive image of our useful field of activity which is often undervalued. They currently cooperate with the state administration bodies in the important areas which concern textile maintenance and renting. They cooperate on the creation of regulations for this field, they discuss the proposals of technical documents and provide education and enlightenment activities for the whole sector.
Association of Laundry and Dry-Cleaning of the Czech Republic
Address: Purkyňova 648/125, 612 00 Brno
Contact person: Ing. Ladislava Zaklová
Tel: +420 604 917 068
E-mail: info@apac.cz interclean@interclean.cz