Ing. Martin Vychopeň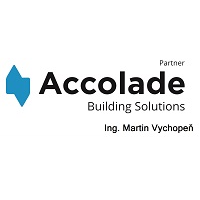 Martin Vychopeň´s project office works for Accolade group - the investor of rental industrial properties in Central Europe. Among the Accolade´s clients belong Tchibo, KION Group, Saint-Gobain, DHL, DB Schenker and many others.
The industrial parks of Accolade group are located in strategic locations close to large manufacturers, bigger aglommerations, airports and transport networks. They have been built in the best locations of Central and Eastern Europe. The actual realization of the projects was provided by the fund of qualified Accolade investors.
Ing. Martin Vychopeň
Address: Purkyňova 648/125, 612 00 Brno
Contact person: Ing. Martin Vychopeň
Tel: +420 736 159 759
E-mail: vychopen.martin@email.cz