IDPS s. r. o.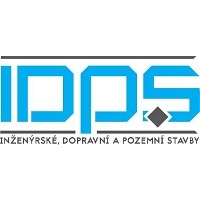 IDPS is a team of technicians with the support of other experts in related fields, who in the past gained experience in the most important projects in the Czech Republic in the segments of engineering, transport and civil engineering. Their goal is their customers´ satisfaction, they implement quality and low-cost constructions using the latest, modern technologies.
During the implementation of projects and before their start, they proactively communicate with their customers and try to design the best solution for them. Therefore they are able to ensure the highest added value of the completed construction, at an acceptable price.
When managing constructions, they apply the principles of project management in compliance with the principles of lean and efficient implementation.
Contact person: Ivana Bergmanová, office manager
Phone: +420 725 765 593
E-mail: ivana.bergmanova@idps.cz