STATIKUM s.r.o.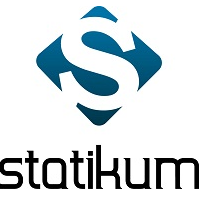 STATIKUM s.r.o. is an expert office that mostly draw up the expert opinions for public administration and courts, but also publish the expert articles in magazins and web pages.
The employees are members of expert associations - The Czech Chamber of Authorized Engineers and Technicians, Association of Experts and Appraisers etc.
In the near future, they would like to deepen the cooperation with universities, especially in management of diploma thesis or in providing professional practice.
Contact person: Ing. Lukáš Pejchal
Person: +420 776 824 201
E-mail: lukas.pejchal@statikum.cz