Settlement benefits
Among the benefits of settlement in the Science and Technology Park and Business Incubator TITC (Technology Innovation Transfer Chamber) are, besides the unique location in VUT Brno´s Campus, the space fully equipped with IT and furniture, our own buffet, sufficient number of parking spaces and technological equipment of both, rented and shared spaces. Our clients can also benefit from the professional data center that is located in our building.
Location
TITC building is located in VUT Brno´s Campus in Medlánky, Purkyňova street, within the dynamically developing CEITEC area, close to the regional research centers AdMaS and NETME and university´s faculties. It is easily accessible from Brno´s traffic circle that is directly connected with D1 highway and airport, while Brno is strategically located at the crossroads of major highways.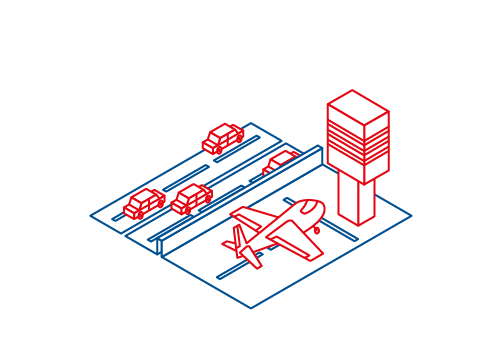 Availability - airport, D1 highway, Brno´s traffic circle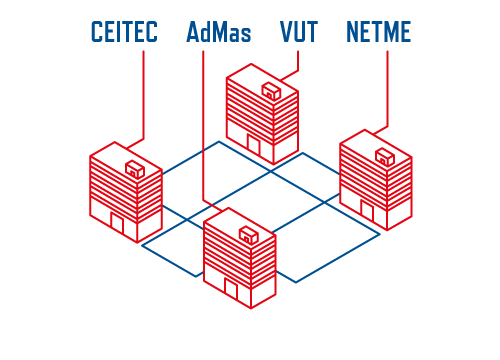 Location - CEITEC, AdMas, VUT, NETME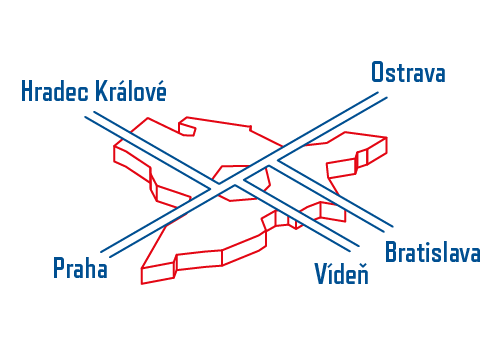 TITC at the crossroads of major highways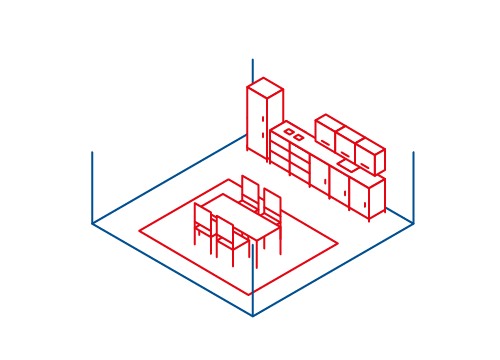 2 kitchens on every floor
There are 2 shared kitchens on every floor, always located nearby the floor entrances. They are furnished with regrigerators and microwave owens so as the tenants can easily prepare or heat their meals. There are also located shared A3 printers that can be used by the tenants.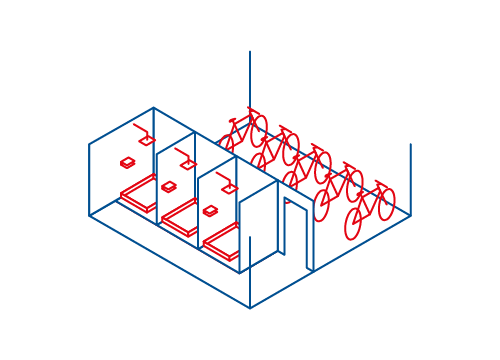 Bike room and showers
There is a bike room located on the 1st underground floor that can be used by tenants, the individual floors are then also fitted with showers, both supporting a healthy lifestyle of our tenants. Moreover, there is also a cloakroom with shower and lockers that enable keeping of spare clothes so as you can easily jump from your cycling jersey into your smart dress.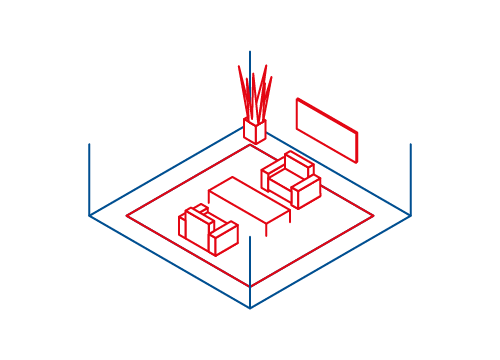 Informal shared spaces
There is a lot of places within the facility corridors that can offer the informal seating area which can be used for negotiations, working out of office or simply chatter.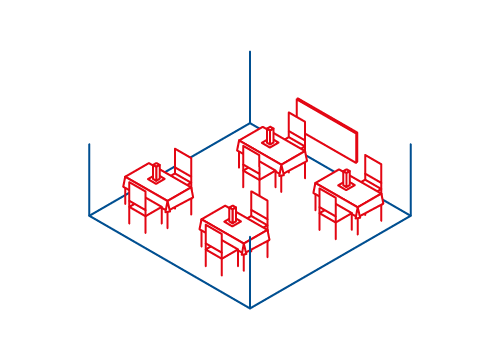 Buffet
Opposite the reception desk on the 1st underground floor, there is a buffet providing hot meals, hot and cold drinks and breakfasts. There is also a possibility to use the buffet´s catering services for your events, seminars or conferences.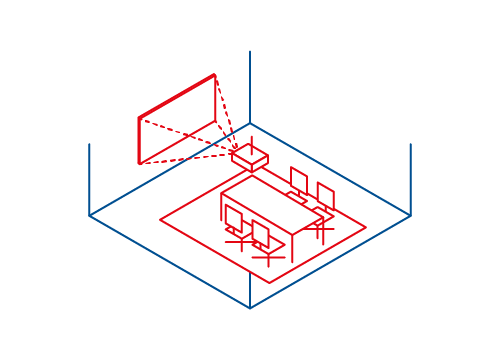 Videoconferences
Presentation room is equipped with multi-channel videoconference that is suitable for business negotiations, meeting with colleagues, clients or suppliers. One-channel portable videoconference is available to be borrowed at the reception desk.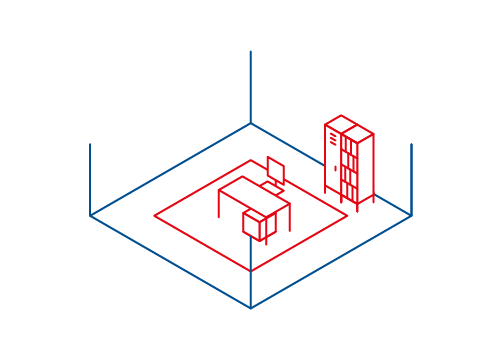 Equipment for one workspace
Desk, container, office chair, conference table, cabinet and wardrobe.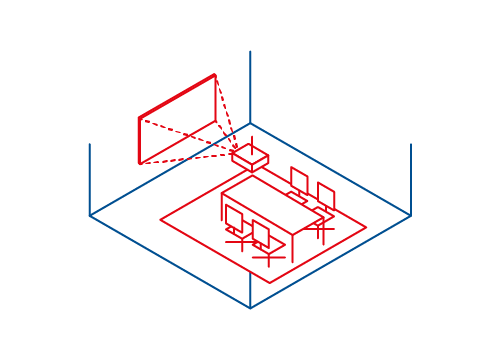 Shared meeting rooms
There are shared meeting rooms with a capacity up to 12 people available for our tenants. These meeting rooms are equipped with the presentation technology and internet. It is also possible to use either catering or a nearby kitchen, which is included in the rent price.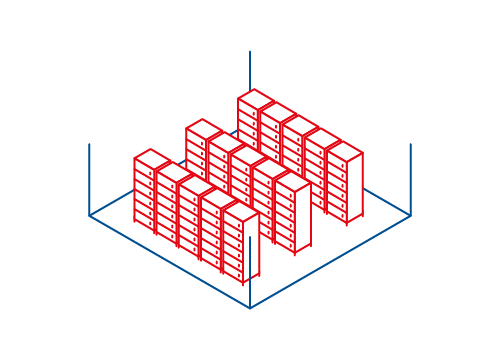 Our own server room
Our own server room, that is located directly in the building, is equipped and secured on a professional level and meets the parameters of commercially used data centers. Our tenants can either use the offered virtual space capacity or to place their own hardware in our server room.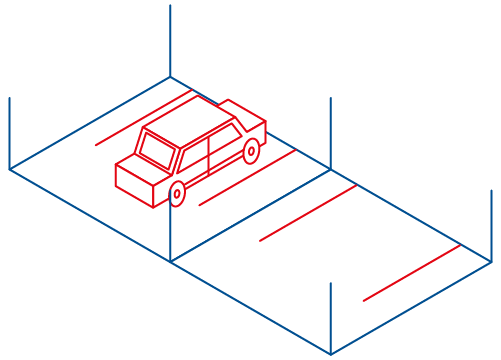 Sheltered parking
Renewable sources
TITC facility is fitted with a technology of renewable sources which leads to the reduction of operating costs for heating and cooling. It is a 100 kW photovoltaic system and heat pump that significantly affects the energy balance of facility operation.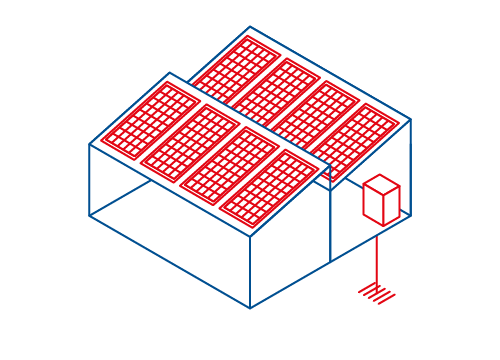 Solar panels & Heat pump