NAMI-Tech s.r.o.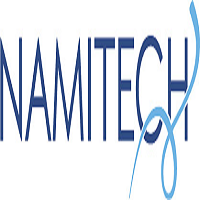 Development and installation of electrical equipment saving electrical energy in indirect electric heating. Application is suitable for heating gases, liquids and solids. The technology is verified by more than thousand of installations, has granted worldwide patents and is also verified by independent organizations such as TUV-SUD. It has already found its application in electric boilers, direct heaters, infrared heating, underfloor heating, sauna stoves, hot air fans, DHW heating, pool heating, process water heating, food drying, dryers, in the production of plasters, baking in electric ovens, hardeners and welding furnaces, rubber vulcanization and so on. Installation is possible after prior assessment and evaluation of functionality. Subsequently, the suitability of the installation and its possible impact on a possible technological process will be evaluated. After approval, a test installation will be performed and the, if all goes well, the final assembly and start-up will be performed. The technology ensures and average saving of 30 % of the electricity consumed for heating.
NAMI-Tech s.r.o.
Adress: Purkyňova 648/125, Brno, 612 00
Phone.: 608 1131 66
Contact person: Mgr. Miroslav ODLOŽILÍK, MBA., LL.M.